WE ARE LOOKING FORWARD TO MEETING YOU!
CALL 1-800-285-0672 or 1-269-674-3731
FAX 1-269-674-3370
E-MAIL thomsen-2@comcast.net
In order for your visit with us to be as fruitful and satisfying to you as possible, we suggest that you call ahead to make sure that the personnel to answer all of your questions will be available.
Our Office at 131 West James Street in Lawrence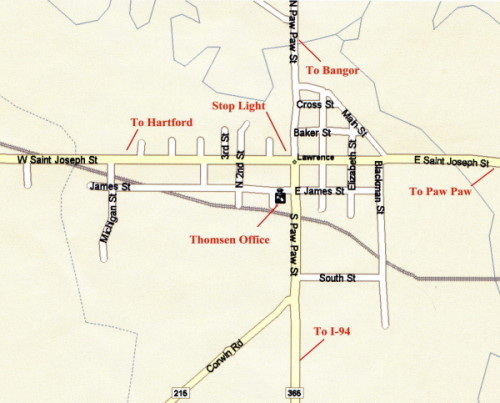 For the Best in Construction Services,
Come See Thomsen Construction & Supply Co.
Home Our Services Our Buildings Awards Our Key Personnel Testimonials
Our Location Past Projects About Us Contact Us

Copyright © 2002-2015 Thomsen Construction & Supply Co.